Jane is a certified sleep science coach.
She studied sleep and neurobiology at Michigan University and is completing a degree in natural medicine at South Pacific College of Natural Medicine.
She consults with individuals and corporate groups on sleep, providing life-changing information and guidance to a wide array of audiences. She conducts regular workshops on how to get a good night's sleep.
Jane is a member of the American Academy of Sleep Medicine.
While How To Sleep Well is based in Auckland, New Zealand, Jane offers visual consultations and seminars – plus she's happy to travel to certain destinations. Just ask!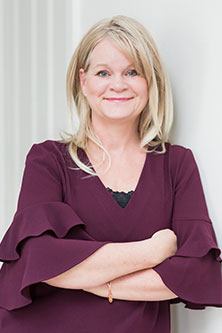 Jane's Story
I spent 10 frustrating years not sleeping well. I tried every pill or potion under the sun that promised to send me into the Land of Nod, but nothing worked. What I didn't know then is that sleep is very complex, and there are many variables that can throw your sleep off-balance.
After formally studying sleep science, I now sleep brilliantly well and wake up feeling refreshed – every single day. And you can too!
At How to Sleep Well, I'm here to help. I provide sleep education for both groups and individuals. With evidence-based techniques, I can help you get a good night's sleep again!